Blog at First Choice Books
Welcome guests and guest authors to the blog at First Choice Books.  We look forward to your insights on self-publishing whether it be a discussion about your latest book project, or your most recent accolades as an author, or even your secrets to creative inspiration – messy desk or tidy, etc.?  Please share with us!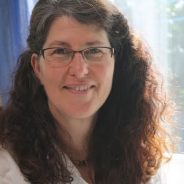 Want a successful Kickstarter publishing campaign in your future? Here are ten lessons  Pulp Literature learned along the way for making sure it happens, from Sue Pieters, founding editor, a two time successful Kickstarter strategist: "We did it once, and we did it again, but achieving your Kickstarter publishing campaign goal is not an easy task. 1. Be prepared. This cannot be overstated. The work of a crowdfunding campaign begins well before you go live. The most crucial element is having a plan for finding supporters, likely in the...
read more