Spine Width Calculation for Soft Cover Perfect Bound Books Only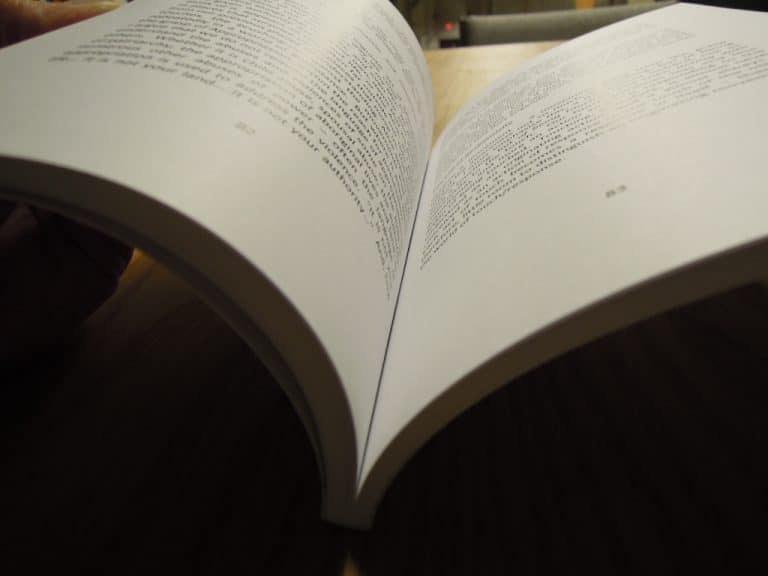 Please use our spine width calculator. When designing your cover, you'll need to know the exact spine width, which is based on the page count (total pages in document, including blank pages) and the thickness of the type of paper chosen.
Note: Spines narrower than 0.25″ cannot have spine text printed on them.
For hard cover books, please contact the Graphics Team [email protected] for details about set up.
Hardcover books spine width
This is not meant to be a treatise on spine width for hardcover books. For more information on how to set up your cover, we have full details in our Publishing Guide which you can download here including the details for a hardcover book (additional width 0.5 " for boards) and signatures for a Smyth sewn bookbinding (about 1/8 to 1/4 inches additional). The minimum width for a hardcover books is 0.5 inches. The cover also needs at least 1 inch on either side to fold around the boards.
Help yourself to our spine width calculator!
To calculate spine width use this simple form: