Your First Choice to Self Publish Easily, Affordably & Beautifully!
Over 60 Years Experience in Quality Book Printing & Design
GET STARTED WITH SELF PUBLISHING YOUR BOOK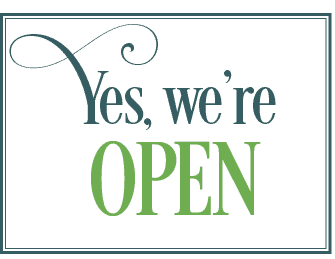 Yes, We are Open for Business during COVID-19!
Our self publishing Canada bindery, print room, and graphic design services are all continuing. If you have any questions about current or future projects, please don't hesitate to contact us: 250-383-6353 or toll-free at 800-957-0561. Or email us: info@firstchoicebooks.ca. We look forward to hearing from you.
For the safety of our employees, clients & couriers we are:
Sanitizing all high traffic & common areas regularly, including entrances, shipping, print room, bindery; work stations, and practicing social distancing. Some of our staff are working from home.
Get a Free Quote for Publishing Your Book or Magazine
Get a free quote for self-publishing your book or magazine. Let us demonstrate the best options to self-publish beautifully and affordably.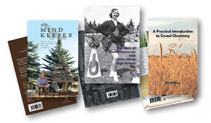 10 Key Steps to
Self-Publishing
Your Book
How to Self Publish – Free Self Publishing Guide
First Choice Books is a Top Canadian Self Book Publishing Company Providing Excellent Book Printing Services to Authors Like You!
We've been in the book printing business for over six decades and don't plan on slowing down any time soon! Our stellar book printing team has produced hundreds of stunning softcover and hardcover books for authors just like you. And our self publishing Canada team is committed to quality, service, and excellent turnaround times.
Our Self Publishing Services
Why Start Book Printing With First Choice Books?
If you're like most of our clients, the first thing you probably thought when you landed on our website was "why should I pick them?". It's a valid question!
Our answer to that is simple: PASSION
We've been in the book publishing business for over 60 years, and you don't get that kind of track record by just sort of liking what you do. You need to love it. And rest assured, our team is absolutely, 100% head over heels with the process of book printing and self publishing. We wake up each morning excited to come in to the office, and leave every evening wondering where the day went!
Self publishing Canada is exciting to us
Because it offers us the ability to connect millions of people all over the country with new and exciting ideas. We get to introduce them to novel viewpoints, interesting voices, and material that pushes them to become better people. This, at its core, is what keeps us on our relentless course of self-improvement and self publishing passion, and the more books we print, the more we want to print.
In addition to our robust love for anything & everything self publishing Canada, we provide customer service that goes above & beyond the call of duty. Thus, our results are beautiful, affordable, and fast (our turnaround times will have you wondering whether our team is composed entirely of book-loving robots!)
Therefore, if you're an author looking to self publish in Canada or the U.S, and want high-quality printing, binding, sleeking, book design, etc. we are the passionate self publishing superstars that will get the job done. If you have any questions whatsoever about the self publishing process (for example, if you want to know how much a certain order quantity might cost you, or how long your book design might take), then feel free to ask away!
To sum up, we are your First Choice for Self Publishing Books Easily, Affordably & Beautifully!