Editors
Looking for an editor to work with on your book? First Choice Books suggests the following well qualified "book whisperers", "book doulas", and editors.  These are all round experts in proof reading, copy editing, and structural redesign.  Please contact these editors directly.
PEAVI
Professional Editors Association of Vancouver Island
website: peavi.ca
If you are looking for an editor to help you with a project, you can browse through their list of members and contact individual PEAVI members directly. Each PEAVI member has provided their contact information and many members have included a listing of their skills, subject areas, and a short personal biography.
 Sylvia Taylor
Sylvia Taylor Communications
Writer, Editor, Educator, Consultant
Business Communications Specialist
Public Relations, Royal City Literary Arts Society
604-807-5358
www.sylviataylor.ca
words@sylviataylor.ca
Sylvia Taylor is an award-winning freelance writer, editor, educator, and communications specialist in Metro Vancouver, with a passionate commitment to communication.
From conference keynotes to literary coaching, book editing to business websites, ghostwriting to Life Stories, Sylvia offers writing-related expertise "Taylored" to every literary need and purpose. Whether supporting others in their self-expression, collaborating in commissioned work or creating insightful commentary and reportage, Sylvia draws from her professional background in education, administration, healthcare, and creative arts.
With 400 magazine and newspaper articles in print and 75 commercial and business writing projects, she consults with a diverse range of entrepreneurs, organizations, and businesses. She has edited over 100 manuscripts in all genres and works extensively with Canadian and international authors through all stages and phases of writing and publishing.
Marial Shea
Marial Writes – Words that Work
Persuasive writer, precision editor and catalytic writing coach.
https://marialshea.com/
Marial Shea is a freelance writer, editor and writing coach. For 25 years, she's been writing for magazines, businesses and non-profit organizations, and has edited and proofread over 150 published books for trade-book publishers and self-publishing authors.
I've learned that marketing is really purpose-driven storytelling. My unique gift is for capturing the heart of a business in a fresh, focused website and marketing copy that tells people exactly how it will make their lives better.
Marial gained an insider's knowledge of the book publishing business, and now offers that expertise to authors who are working to self-publish their work. She shares practical advice and inspiration with the writers she coaches, wherever they are at in their writing journey.  She also offers services in manuscript evaluation and editing.
  Janet Love Morrison – Janet has made a movie "The Hawk and the Hare"
Steve Weatherbe Writing Services
Newsletters, Reports, Media Relations, Memoirs, News Reporting
Steve Weatherbe has edited news magazines and business magazines for a dozen years. Also he has written for newspapers and magazines at the national level for 35 years. In addition to his proofreading talents. He has contributed to half a dozen popular history books. He is a voracious reader, including action thrillers, historical fiction, mysteries, westerns and serious fiction  among his interests.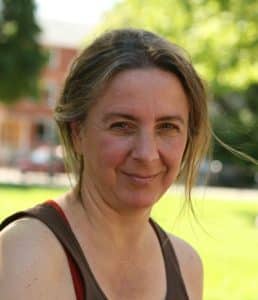 Jessica Mendes
Creative & promotional writer, ghostwriter & substantive editor

416-367-1011
weavingyarn.wordpress.com
sensorybeing@gmail.com
Jessica Mendes is a freelance writer, editor and ghostwriter who has worked on a wide range of assignments and is a strong substantive editor. Substantive editing focuses on the message: how it flows, if it makes sense, are there consistencies in character development, and so on. She has a strong creative eye and often contributes her ideas to a client with no need for credit. She is highly perceptive and can offer insights helpful to the development of any content.
Jessica has been writing for well over 50 years; freelancing for 30. Her background includes newspaper, radio and journal writing (including for the Canadian Medical Association Journal), book projects, web content, ghostwriting and promotional material, as well as editing for a newspaper magazine and spotting, pursuing and developing story ideas for print and broadcast media.
A well-written summary, profile or business overview typically features story as an undercurrent; an overall feel that invokes the character of a person, business or initiative. I find a way to tease out whatever story needs to be told to make content persuasive, compelling and substantive. In this sense I consider myself a midwife to narrative.

My process is highly osmotic. I can take jumbled notes, bedraggled drafts, convoluted thoughts and half-baked ideas and find a way to make sense of them – in a way that is true to the message at hand. Whatever stage your project is in, I can work with it.
Jessica is committed to furthering good will and is a deeply spiritual and creative person. She is very good at working with people or businesses in transition or those looking to reinvent themselves. If you are struggling to re-imagine chapters or characters in your book (say, for a revision) she can breathe new life into that mission. She has worked with entrepreneurs, artists, CEOs, authors, professionals from industries in healthcare, construction, real estate, trades, IT, insurance and much more.