Testimonials from First Choice Books authors
Please find a collection of testimonials from First choice Books authors below:
I would like to thank all those at First Choice Books with whom I have worked to produce and publish my last five books.
I have learned a great deal about creating a book where the contents and appearance enhance each other. Working on the layout, paper, font and, especially, the cover, where there was a real sense of how my images could be best used, has been a great pleasure.
I thoroughly recommend publishing a book with First Choice Books.
Robin Molineux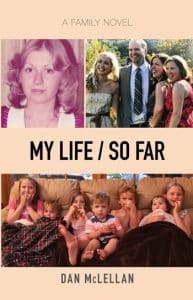 Melanie – You were my first contact at Victoria Bindery, almost two years ago. At that time, I has a vague idea about writing and printing a family memoir, but with no idea as to how to accomplish that goal. From the outset, you and your team were wonderfully helpful, and yesterday I received my books, all printed and bound to perfection. I can't begin to tell you how pleased I am with the result.
The help I received was truly first rate, even though I'm certain that I would not be your biggest customer. Felicity was a remarkable designer, catching my mistakes and remaining extremely patient. I will always be grateful for her guidance. I got to know Patrick when the project moved to the printing and binding stage and despite the challenges of the pandemic, delivered my order as promised.
My interaction with your accounting team was also terrific, clearly everyone in your organization is on the same page. I am now retired and spent my entire career operating, small niche companies that would only succeed if the customer service strategy was excellent. I need to tell you, that guys have absolutely nailed it. Saying "thank you" seems insufficient, but nonetheless, you have a very happy customer.
Many companies boast about "looking after the customer", but few have no idea how to build that culture from top to bottom. You guys are terrific! Continued success and many thanks,
Dan McLellan  author of "My Life/So Far"
Thank you, First Choice Books, for my new beautifully printed and bound hardcover poetry books! Thank you for the high quality artistic design, the perfectly reproduced colour illustrations, and the whole helpful, smooth and speedy professional production!
~ Susanne Lansonius, author of Moments
Thank you, for all your help! I couldn't have done it without you! You have all been so great, and I am recommending you already.
~ Cyndi Ardiel, author of My Angels and Me
I just took possession of my book and I have to say I am over the moon with joy. You and your team made my dream come true in a spectacular way. Everything about it is how I imagined. Thank-you so very much for all you've done, I cannot be happier with the result. If all goes well and my book is well received, you will be hearing from me again to produce my second book. Again, thank-you very much, all of you!
~ Grant Pearce, author of Days That Are No More
I have not experienced such an unknown and challenging venture in many years. To undertake this journey and see it through to a successful end, is sometimes scary. But I guess it's like eating an elephant, start with one bite at a time, and stay focused. I do appreciate your efforts to help and guide me through the printing process and design issues, and I do look forward to having you work with me again if another collection of "stories" comes to life. Thanks again.
~ Terry Hynes, author of Stories That Rhyme and Sometimes Amuse
Wow, what a journey it has been, first to write the poems over these last 4 years and then to even find people wanting to have them in one place to read them and then to find First Choice and the editor and then you! What an amazing experience, so much fun and very easy. I will recommend it to anyone who wants to self publish.
Thanks for everything. I think you are extremely professional and caring in your work and correspondence and in the attention to detail is superb. I also love your creativity. All such grand attributes to have in your profession. I think you work in a wonderful place! The place where words all come together to be shared. You must love going to work everyday!  I am so excited to see the print version especially as I am more of a real book person than an ebook, although books are awesome no matter how they are read!
I found my experience with you delightful and fun! I couldn't have asked for a better one. I am so glad I found First Choice Books and I will be talking about you all whenever I talk about the book. THANK YOU Jenny!
~ Allison Ryder, author of A Traveller's Companion
Have a nice Canada Day – we have a magnificent country and we have to be grateful every day. Because of you guys and your Canadian kindness and humanity, not just customer service plus, I feel a friendship across the miles.
~ Maria Ignatow and Svetlana Antonov, author of Cup of Joy
We are really thrilled with the design and layout of Back to Vietnam and would like Finding Lien to have the same look and feel….the same quality of paper, same tone of paper, font etc. Lately we have come across a number of self-published books …written by acquaintances…some done by CreateSpace…and they quite frankly look "tawdry" along side Back to Vietnam. Thanks to you we have a first class book to sell.
~ Elaine Head and Bruce Logan,
author of Back to Vietnam:Tours of the Heart and Finding Lien
Have a good day and say hello to Jenny, Sol, and Melanie. You all do such good work. I have never felt uncomfortable or worried since the first day Patrick provided me with my sea legs and the rest of you shored me up.
~ Aileen Monaldi, author of According to Aileen,
10 Days to Die, and Dead Man Standing
Just wanted to let you know that I received all my copies of Alternative Wasteland, and it looks amazing. Just wanted to thank you and your team for the dedication, quality and craftsmanship in regards to the final product. Couldn't be more happy with it.
~ Michael Peters, author of Alternative Wasteland
I received the books in good order on Feb. 23. They look great! I like the white binding, it gives it a fresh new look. Please thank all the others on your team for another successful printing!
~ June Chipp, author of Duty and Honour:
The Stand Against the Fenians in Fort Erie – 2nd Edition
I would also like to credit three more people who have added a great deal of value to my work, by helping transform my ideas into a very positive experience for the readers of No Ordinary Seaman: […] and Felicity Perryman at First Choice Books, for her well-honed skills and creativity, her friendly recommendations, and her patience with a good sense of humour – professionalism at its best.
~ Gary Karlsen, author of No Ordinary Seaman
I wanted to say we received the books and I'm so pleased with the end results! Thank you to you and your team for all the help – you've been amazing.
~ Brianna Cirillo, coordinator for Dizionario del Dialetto di Scandale, by Francesco Cirillo
You guys are awesome! My experience with this book compared to the last two with [previous publisher] is night and day! Not one stressful minute!
~ Lisa Martin, author of Holly the Deaf Dalmation: Holly Learns Agility
My experience with First Choice was a wonderful one! Everyone got back to me promptly, the books came out GREAT, and they arrived in a timely fashion. Again, thank you so much for the great work on our Creative Writers' Society Journals, we will be employing you later this year for the next edition. Happy new year and happy printing!
~ Tyler Pearson, Red Deer College
Please quote with us if you are inspired by these testimonials from First Choice Books authors.  Quote for self publishing.