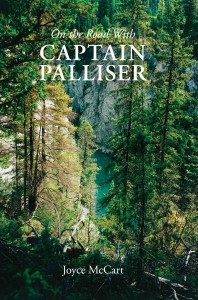 The most surprising element is that that the Palliser book…was self published. This book has better writing, a higher standard of research and a more professional look than many of the books coming from regular publishers these days. McCart's work shows what can be done if there is passion for a subject and a commitment to quality.
Times Colonist newspaper reviewer David Obee, editor-in-chief, about On the Road with Captain Palliser, by Joyce McCart, designed by First Choice Books Read More about Joyce McCart's book
Professional Book Page Design for Sales and Positive Reviews
First Choice Books can take your manuscript and transform it into a beautifully designed book. Send us your edited manuscript, and any photos or illustrations that you would like in the book as JPGs, and we'll do the rest.
What is Book Design? Book design is the whole series of decisions that make the printed word look elegant and enjoyable to read on the printed page. Our book design skills will make all the difference in ensuring your writing exhibits a polished, professional look which leads to sales and good reviews. Read More about Book Design

We'll look after every detail, including headings and footers, chapter starts, font choices, paragraph styling, formatting of the title, copyright, table of contents, dedications, preface, etc., placement of images, and prepare the files for print. 

What to send us:
1. Your manuscript, edited and complete. Make sure to include all the parts you want in the final book, in the order that they are intended to appear. These can include, but are not limited to: title page, dedication, acknowledgements, preface or introduction, each chapter or section, afterword or epilogue, and end-notes. File format: .doc, .docx or .rtf.
First Choice Books will add the copyright page, and build a table of contents if requested. While we do not edit your book for content or structure, we will complete a copy edit, to take care of common typographical errors like double spaces and inconsistent punctuation.
You don't need to do any formatting for text appearance, besides using italics or bolding as you want. We'll do the rest.
2. Any photos or illustrations for the book, as separate files. Please note in the book where you would like the photos placed, reference the photos by number, and label the photos accordingly (01.jpg, 02.jpg). Time spent sorting out any photos and labeling them in order will save time and billing for layout, as it greatly speeds up our work in building your book without confusion over placement. File format: JPG or TIFF  Tech specs
3. Any captions for photos or illustrations. Send any captions for images in the book as a separate text document, with each caption labelled to match the file name of the photo, and listed in order of appearance in the book.
4. Names for credits and copyright Please list the exact spelling of each name as they should appear on the cover and the copyright notice. Along with the author's name, you will want to include credits for any images, editing, or translation, as applicable.
Send us the files by email to graphics@firstchoicebooks.ca , or, if there are a lot of images, by a file transfer service such as  Dropbox.com. More information about sending us files by dropbox.
A note about indexing: Indexes are very specific to each book, and are best created by the author. If you are planning to index your book, we can format the book first, complete any revisions, and, once the pages are set, you can index the book. Then send us a document with the index, and we'll format it and place it in the book.
Questions about the above? Please contact us right away! We can help you sort it all out.