What do you do when you love baking, but not gluten or dairy?

The successful solution – Sweet Surprise Gluten Free Cookbook
A mother-daughter publishing team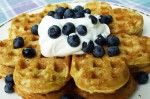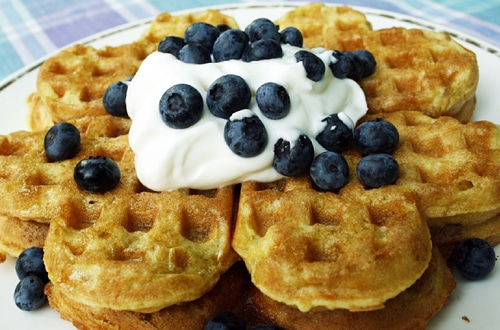 The Lochmatter family in Comox, BC,  found a way to produce healthy baked goods that satisfy every sweet tooth, but are also gluten-free and dairy-free.  Mother-daughter team Heidi and Alex Lochmatter started a baking business after finding out their husband and father, Fred, was much healthier following a diet free of gluten, soy and dairy products. Instead of crumbly, unsatisfying products that use a confusing array of flour mixes, Heidi and Alex developed a single flour mix that is gluten-free and can be used in any of their recipes. They developed recipes especially for breakfasts, including waffles, crepes and scones — the meals that people miss most when they go gluten-free.
Do you have a cookbook?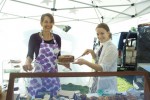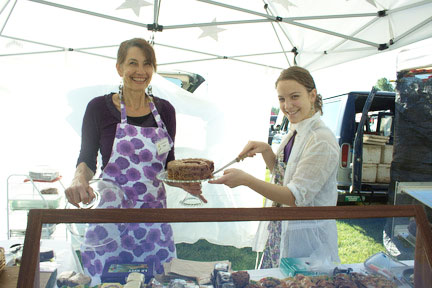 The mother and daughter team launched a bakery business in their Comox Valley, BC area, and found themselves doing a roaring trade in delicious baked goods at weekly farmer's markets. The question they heard often (after "Is it ALL gluten-free?") was "Do you have a cookbook?"
Building on their success, they took the plunge, and wrote the entire cookbook, testing and retesting every recipe. With the photographic talents of daughter and sister Nicole, they self-published the cookbook, entitled Sweet Surprise Gluten Free Cookbook, with First Choice Books.
A natural market for sales
The book is selling very well, as their bakery sales are a natural driver for the cookbook sales. And Heidi and Alex are their own best advertisement for how friendly and approachable the book itself is, with personal stories and experience on every page. Heading for their fourth printing, they're considering a book of holiday treats for the Christmas season and reach out to their happy customers and gluten-free cooks. Copies can be ordered from their facebook page.
Congratulations — and thanks for the treats!

Congratulations to Heidi, Alex and Nicole Lochmatter on your publishing success! And thanks so much for the lovely boxes of treats that you bring to the office here in Victoria. So tasty! 🙂