Blog at First Choice Books
Welcome guests and guest authors to the blog at First Choice Books.  We look forward to your insights on self-publishing whether it be a discussion about your latest book project, or your most recent accolades as an author, or even your secrets to creative inspiration – messy desk or tidy, etc.?  Please share with us!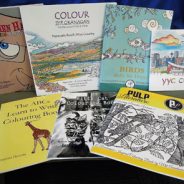 A coloring book can be wildly popular in today's book market and not just for children — adults are clamoring for them as well.  Why, it is rumored that even the Duchess of Cambridge loves to engage in a little "color therapy."  After flying off the shelf in record numbers last year, it has become obvious that coloring books are an in thing. How then, as a self-publisher, do you get in on this trend and start producing your own stunningly-designed coloring books that are head-and-shoulders above the crowd?  How can you hope to...
read more